Auteur/Author: Aissatou GAYE
Fashion inspiration : NOMADES
NOMADES is a line of clothing  by two young and dynamic Senegalese designers Mariam DIOP and Fatimatou SARR. Inspired by cultural traditions from all around the world, they roam the African countries in search of fabrics, colors and technics that they highlight on their clothing.
This year, NOMADES is back with a  Spring / Summer 2015 collection called AUBE (Dawn).
An adventure that  Fatimatou shares with us:
Why did you name your brand NOMADES?
This name comes first from our origins. We're  Peuhl and Toucouleur, which are two nomadic ethnic groups in Senegal. The name was an evidence because it also fits our lifestyle. We are both big "nomads" so to speak. We like to meet the unknown, discover new cultures, other ways of thinking that expand our personal and artistic horizons . We find there the inspiration to come up with diverse and innovative collections.
How did you two find each other?
Mariam and I met in Dakar in a communication firm. I returned from Paris after graduating in Management. Mariam was born and raised in France. After graduating fine arts, she came to live in Dakar. We immediately bonded. We have the same mind, the same adventurous side. We are very complementary.
Tell us about NOMADES and what makes it special?
The brand was created in 2007 by Mariam and after we met, I followed her on this adventure. We have created different collections since 2010, participated in Fashion Weeks in Dakar, Prague.
Our difference is the authenticity of colors and dyes used. We make a real work of research that pushes us  through the villages of Africa. We aim to offer a world tour of the Clothing. We use fabrics like cotton veil, the Mauritanian veil that Mariam particularly likes, embroidery and make this fabrics dyed by women in Africa: Senegal, Mali, Mauritania, …
We firmly believe in  African women's entrepreneurship and it's also a way for us to discover the techniques of these  dyers that manufacture original fabrics, reveal their talent to the world. That way,   other people will know about them and  be interested enough to  come and meet them. We also provide them with a paid work and at the end they become productive partners in the long term. With the authenticity and the ethics that NOMADS endorse,  we gather  a wider audience.
Tell us about this new collection Spring Summer 2015
This collection is very special to us because it represents the renewal of  NOMADES .
In 2012, we have slowed down the activities of the brand, due to  financial difficulties. And we took the time to be nomadic again.
You know:  Road Trip mode on, alone on the bumpy roads of Senegal, Mauritania, seeking for adventure. We came back with more  ideas and  energy to spare.
So, with this collection, it's  NOMADES back on stage. All our fabrics were dyed in the village of KAEDI in Mauritania, by women with a long tradition of dyeing. These are clothes for men and women, very fluid, very sensual. We wanted it as a collection that fits all circumstances: mornings as well as evenings; it all depends on how the garment is worn, accessorized.
It is also a highly participatory collection …
Effectively ! We started this collection with personal savings.
But to enable the project to come forward and have international visibility, we had the idea of ​​starting a crowdfunding campaign on KissKissBankBank. It is a platform for creative, innovative projects that allows entrepreneurs like us to present their project, make people feel the passion behind it so they are likely to participate with blows of 5, 10, 20 euros. After the 45-day campaign and with the support of Internet, thanks to this collective effort, we have managed to collect a nice sum that will allow us to put NOMADS again on major international runways.
So thank you, the KISSKISSBANKERS!
What are the NOMADES project, now and long term?
The goal is to put NOMADES on the front of the stage. We want to participate in international fashion events such as Fashion Week in Washington DC, the FW Johannesburg.
We also plan to launch a caravan and go tothe  cultural and artistic discovery of seven African countries in form of a documentary.
Ultimately, we plan to open a Concept Store in Senegal to present the brands of African designers, not very mediatized but so talented, worth the look. We also plan to open a sewing workshop and contribute to the employment of young tailors, men and women.
So the scope is very social …
Yes, It's really in the idea of ​​Giving Back. Transform all the solidarity that Internet users have shown to us  in a positive project that has a real social impact.
At the end of any collaboration, we want to have an impact on the lives of the women who have worked with us, allow them to have financial independence after us.
That's all NOMADES is about.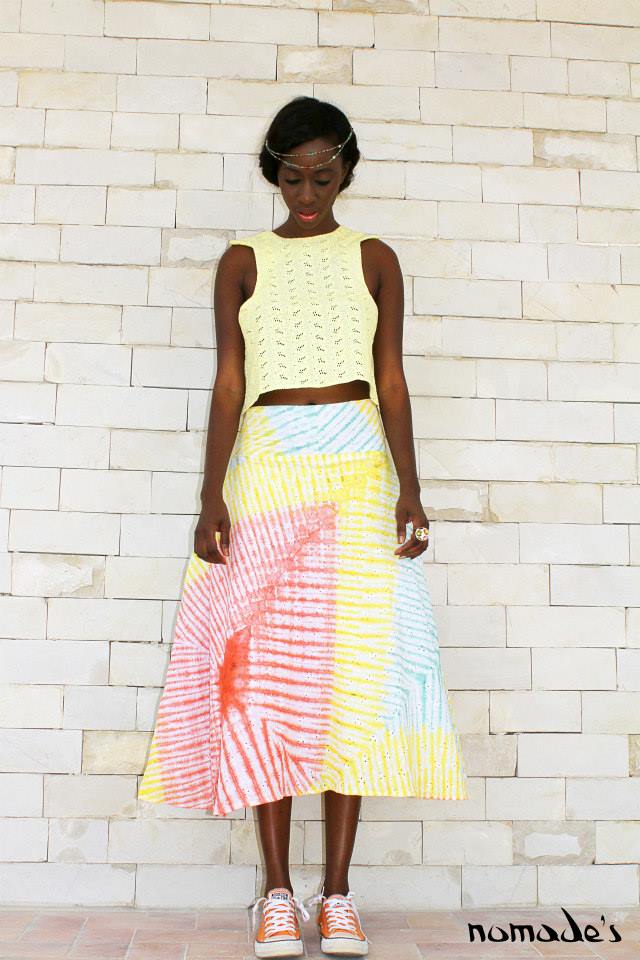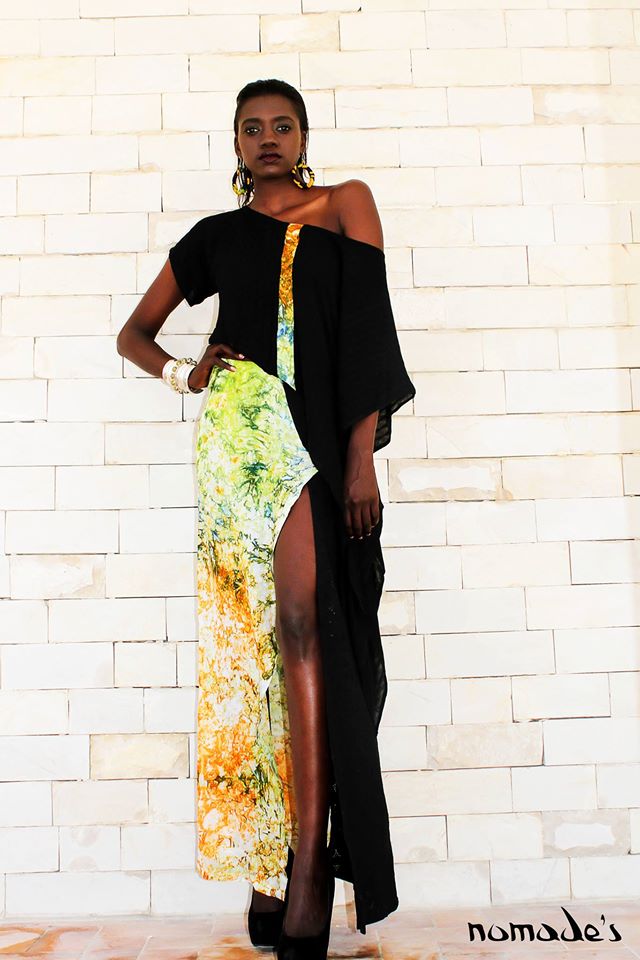 view(s) 388
Auteur/Author: Aissatou GAYE