Auteur/Author: Lucrèce GANDIGBE
Beauty rituals from Maghreb women
Maghreb women are well knowned for their exceptional beauty. Indeed, for Arab women, beauty is an art and they have the secret of beautiful ornaments and fine fragrances. This sublime Arab beauty is based on natural products and a know-how passed down from generation to generation. We are going to offer you a few secrets of this art.
The Kohl
It is a product that highlights the beauty of the eyes.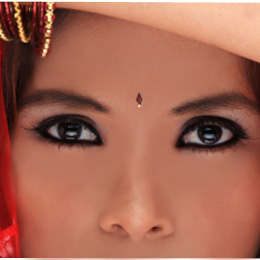 It is a mixture of lead, sulfur and animal fats. It has the power to heal irritated eyes and it gives more intensity to the woman's look. It is becoming increasingly common in the West and it is no longer exclusively used by Arab women. It is used with an accessory called " Mekhal ". It is a flask, very often in wood, with a stick that is used to apply kohl on the eyes.
The RHASSOUL
It is a natural clay used both for body and hair care. Once mixed with water, it swells and gives a very soft paste. It absorbs all impurities and fats that clog your pores. It contains no surfactant and it is therefore suitable for all skin types. It can be cleaned easily and it's strongly linked to the hammam.
The HAMMAM
Literally, this term means' that spreads the heat. " It is a place to relax and dream.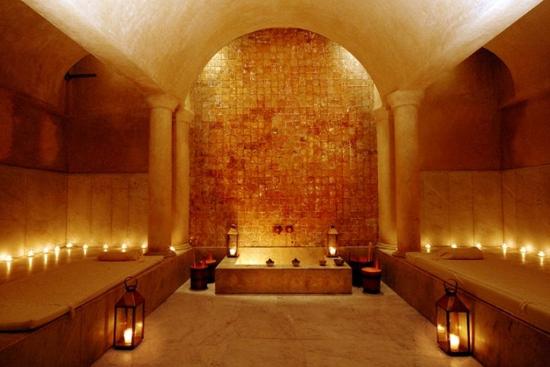 It is a set of several large rooms with temperatures ranging between 5 ° and 50 ° and where fine droplets of water are dripping from the ceiling. The steam released gives the impression of being in a fog. It is that humidity that makes you feel heat. The intense perspiration created by this heat leads to dilation of the pores. Which serves to remove impurities from the body.
The Black soap
The Black soap is a 100% natural product formed of oils and crushed black olives. It is widely used in hammams to prepare your body for scrub. It is available in paste and has no grains. It is accessible to everyone and contains no odor. It is both soft and exfoliating.
Henna
It is an ancient plant, used by Arab women for many beauty rituals. For weddings, engagements, christenings … they put it at all occasions of rejoicing. They use it to get tattoos, patterns on the hands, feet …it has a cleaning and coloring power for body and hair. Its color takes a few days and disappears by itself.
The Alum
It is used as a natural deodorant. It is quite common today in the deodorizing organic products. At a raw state, just lightly rub the stone in the armpits. It reduces odor and eliminates bacteria. It can be used also after waxing to slow hair growth.
Argan oil
It is an oil produced in Morocco. It is rich in vitamin E and fatty acids. It has very good moisturizing and regenerative abilities. It is therefore a powerful anti wrinkles and fight effectively against acne and stretch marks.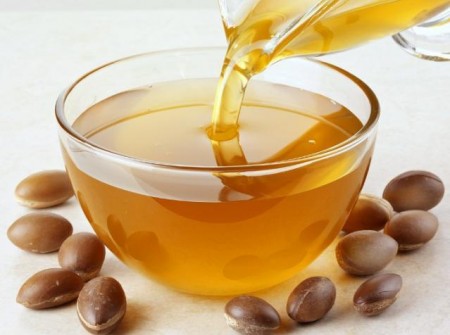 There are many other products that are part of the Maghreb routine. These are just a few of the most used. Remember, however, that all women are beautiful. Every woman has to find what makes her more beautiful.
view(s) 880
Auteur/Author: Lucrèce GANDIGBE