Auteur/Author: Aissatou GAYE
Adama Paris, business woman, fashion icon
Adama Paris !? You sure know here if you're a follower of African fashion scene. This young and dynamic lady, in her thirties is the entrepreneur behind the Dakar Fashion Week, the Black Fashion Week and recently the TV channel Africa Fashion TV.
Born in Kinshasa where her father served as a diplomat, Adama Amanda Ndiaye, best known as Adama Paris has launched her Fashion brand ADAMA PARIS, after her studies of Economical Sciences in Paris and a short career in banking. Her style matches her multicultural education and way of life, with multiple fashion influences. In an interview with Afrik.com, she declared 'I brought a very urban side to African fashion, still highlighting black Africa but without the stereotyped Bubus. I now am a citizen of the world. My idea is to represent Africa everywhere around the world but without betraying it. Change the way people see the continent. I can easily wear my Louboutin stilettos with my Adama Paris jacket. Her latest collection, MEKONG, presented at the Black Fashion Week 2015, mixes Asiatic, Vietnamian influences with simple and fluid shapes, pale or sometime vivid colors.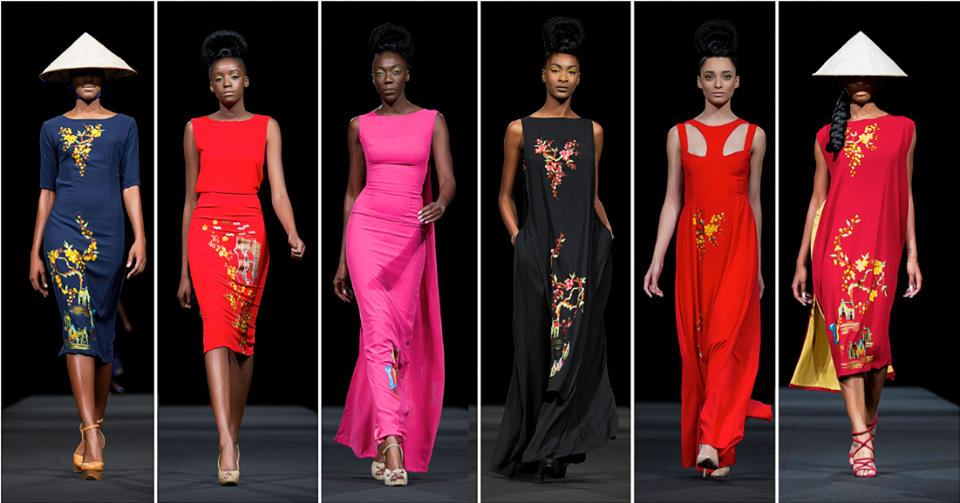 When she created her brand in 2002 in Dakar, Adama Paris had difficulties to present her collections because at that time, the Senegalese fashion scene wasn't lively; there were no events or gatherings. Taking the challenge, she came up with Dakar Fashion Week, a stage where she and other creators from Senegal and Africa can showcase their creativity. The first years were not easy because it was difficult to find partners, sponsors. But with the media, the participation of big names in African fashion who themselves has problems to present their collections, the success finally came and still is.
More ambitious, Adama Paris wanted an international exposure for Africa fashion. She launched in 2010 the Black Fashion Week and hold editions in Paris, Prague, Bahia, Montreal. She and her staff invite on stage Afro creators, the less and the more known ones. And this event, with the exposure that the articles on blogs and magazines bring, became the first stage towards international success for the creators that the fashion world notices. In her interview with Jeune Afrique, Adama Paris when talking about the invited creators defines their style as Afropolitan. It means that they propose European cuttings with subtle touches of their 'Africanity'. She said 'They adapt with the market. We want to offer Fashion that everybody can wear, whether they are European, Asiatic or African. The African side is suggested, it is not the Total Look Afro.'
Her latest project is Africa Fashion TV, a channel dedicated to diffuse African fashion around the world. All sides of the sector are represented: the models, the stylists, photographs, hair professionals. Adama Paris fights to promote Woman entrepreneurship in Senegal and Africa and promote Fashion Made in Africa for the World.
A true African woman success story.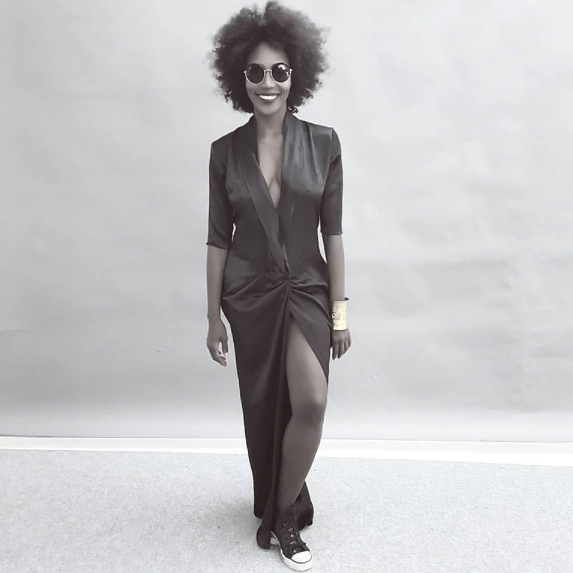 Photos : Facebook page Adama Paris
view(s) 581
Auteur/Author: Aissatou GAYE